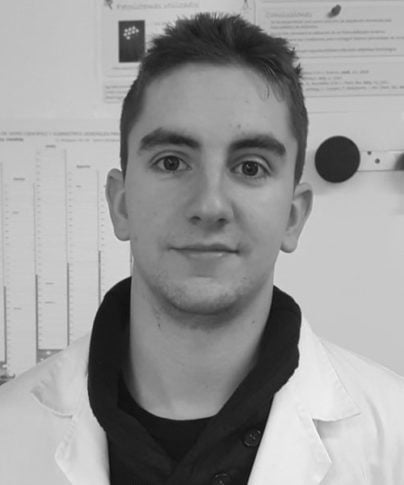 Juan Asenjo Pascual
Chemical engineer
Juan is a highly skilled chemical engineer with a strong background in organic chemistry and research. He pursued his education at the Universidad de La Rioja, where he completed his Bachelor's degree in Chemistry from 2013 to 2017. Juan further expanded his knowledge and expertise by obtaining a Master's degree in Organic Chemistry from the Universidad Autónoma de Madrid in 2018.
During his academic journey, Juan embarked on a research stay at the University of Turku, further enhancing his research skills and knowledge in 2022. His skill set includes organic chemistry, investigation teamwork, nuclear magnetic resonance, and catalysis.
Juan's professional experience includes working as an Investigador Predoctoral at the European Research Council for a period of four months in 2018-2019. He also served as a Guest Researcher at CIC energiGUNE for two months in 2019. For the past four years, from 2019 to 2023, Juan has been a Doctoral Researcher at Universidad Autónoma de Madrid, focusing on his research in the field.
Currently, Juan serves as a Chemical Engineer at INO-HUB Energy, where he brings his expertise and passion for chemistry to contribute to the development and innovation of energy-related projects. With his strong academic background and research experience, Juan plays a crucial role in advancing the company's chemical engineering initiatives and finding sustainable energy solutions.